The last three New Years have brought Twin Engine Coffee the unique opportunity to host the University of Missouri Cornell Leadership Scholars (MU School of Business) here in Nicaragua.  This annual sophomore group brings us new energy and new questions to answer about living and working in Nicaragua, how we do what we do and, of course, why.
From our side, we create the service and educational program while serving as executive mentors.  We "walk" through the Nicaraguan coffee business, from seed to cup, as well as spend significant time on service projects. Over the years, with our "feet on the ground," we have been able to design service projects serving individuals in our community who rarely have had the opportunity to interact with diverse groups such as the MU Cornell Leadership students.
The students' "work" during these trips is to disconnect from their day-to-day and to immerse themselves as much as they can. To think and to connect with a reality different from one which they have become accustomed.  From landing at the airport in Managua and onward, the students remind us of a few clear contrasts to which our perceptions have become a bit dulled over the years.  Every year attention quickly draws to cattle crossings along with horse-drawn carts on the Pan American, and street vendors popping up to the window at every stoplight.  
In the first two years, we worked with a 3rd generation small business in Poneloya (Rancho Pastorcita operated by Pastora and her three daughters) revitalize their beachfront "seafood shack" and practicing customer service skills.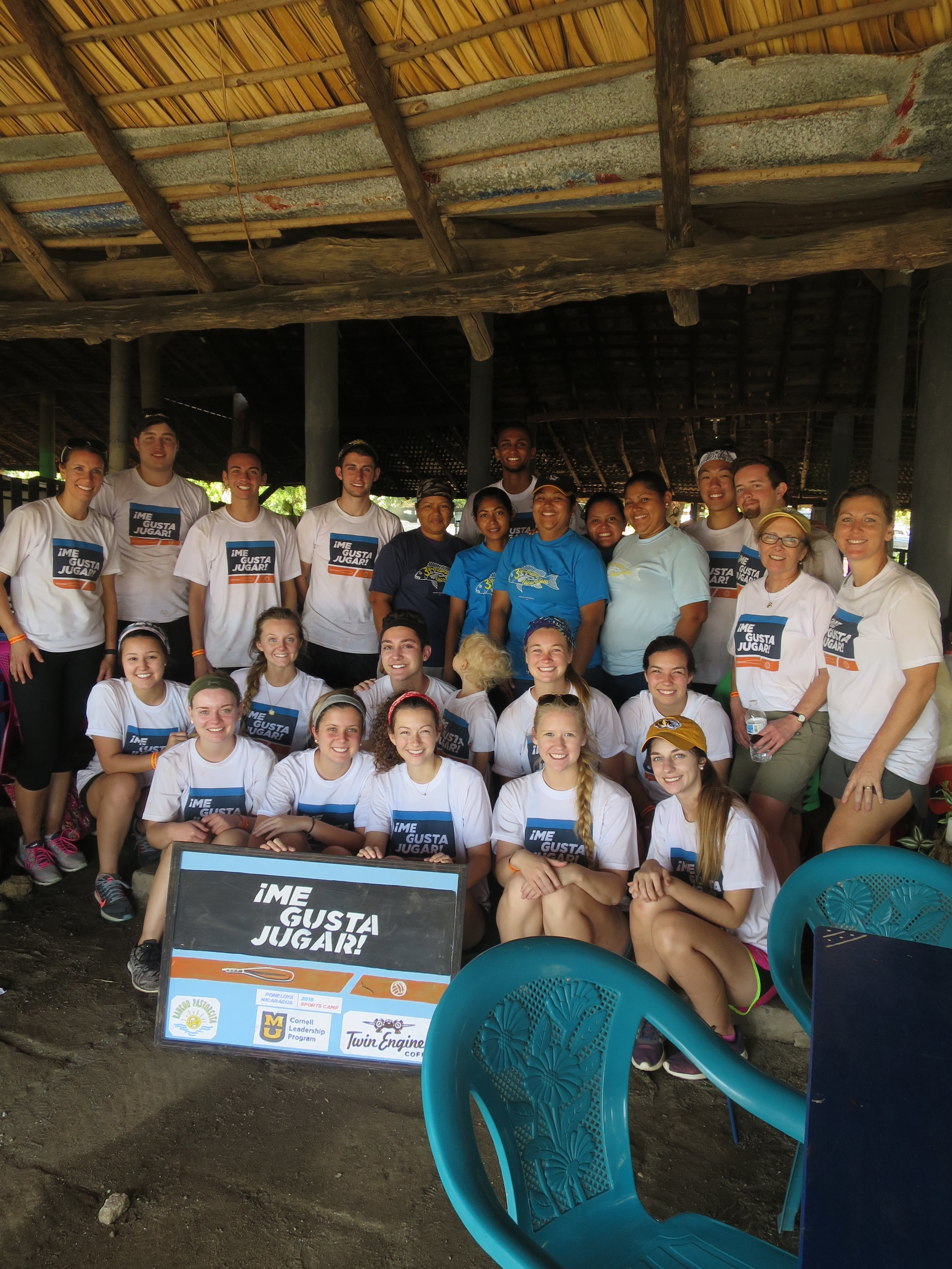 This year, 2018, brought a new twist to the program's service component.  Working in Poneloya, the same Nicaraguan Pacific beach community just outside of León, we reached past 1st street into the 2nd street "hinterland" of the under-served community to seek children that wanted to play ball!  And, we found them.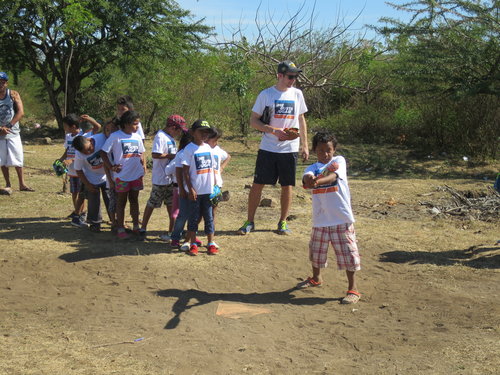 Together, we created a 2-day sports camp to teach and play tee-ball and volleyball (volleyball is not so commonly played here in Nicaragua; neither is commonly played by girls).  Teaming up with Rancho Pastora, we played, we sweated, we laughed, and we served 200 nutritious meals to local children and many of their parents.
During their brief glimpse into Nicaragua, the students realize that many aspects of their daily lives "back home" are not so easy in other places, such as access to education, books, transportation, electricity, water, high-quality products…the list goes on.  They also realize that learning to "not sweat the small stuff" may serve them well in their lives. In notes to us after the trip, students have written that they went home with more humility, greater appreciation for others as well as the "big picture," and… great Nicaraguan coffee!  The students even enjoyed our insights (sometimes "soap boxes" on my part) into the global dynamics surrounding coffee consumption, production, and fair trade. No, I am not making that up…economics is fun!
The Cornell Leadership Program (CLP) has made each of these experiences possible along with the the MU Business School and our local Nicaraguan community. The CLP is a 4-year program within the MU College of Business. Developing global leaders is the primary objective. Mr. Cornell, chairman emeritus of Leggett & Platt, is from Carthage, a small town in southwest Missouri where Leggett & Platt pioneered coiled bedsprings in 1883.
Over the years, I am sure that Mr. Cornell has received many thank you letters from students. I am writing this communication as a thank you from the executive side.
To Mr. Cornell, thank you for the opportunity to grow personally with the students and to grow this international connection between communities.  As executives, we do not often get a chance to view what we do through fresh eyes. We are growing right along with the students, in different ways.  Proudly, we report that, in Nicaragua, the Cornell Leadership Program has created over 2,500 international "human connection" hours on the students' side alone. So many more if we count everyone touched here in Nicaragua.  This type of connection is the heartbeat of our company and we thank you for helping us make it possible. The Show-Me spirit lives on. 
To the "behind the scenes" Cornell Leadership Program @ MU Business School, thank you for your trust to build this program for the students and our community. One by one, creating new perspectives and connection.
To our community, thank you for sharing your time and resources with us as we all move forward building this unique shared community
Sincerely, Andrea, Colin, and the Twin Engine Coffee Team.
If you would like to learn more about educational and service travel options in Nicaragua, please send me an email at andrea@twinenginecoffee.com